R & R Imports have managed to secure a shipping deal and can now import the wheels from Radir.
Please note, Prices are a guide only. Contact R & R for exact details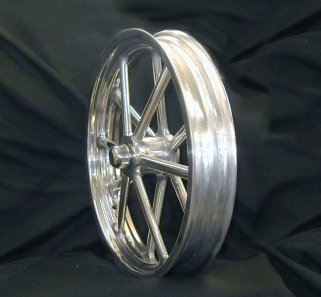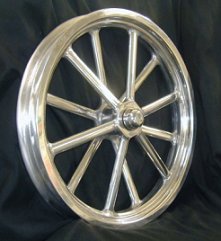 Radir Wheels Has been Quenching the Thirst of traditional Hot Rodders and Drag Racers
with 60's Style Products for years, And the Newest Product From Radir is the 12 spoke Spindle mount Wheel.
It features a 1 Piece Cast aluminum Design,
Heat Treated for Strength and to maintain a mirror polished finish.
Available in Full polish (without the tarnishing headaches of magnesium) "As cast" and satin center with polished lip finishes.
*Will Accept Disk Brakes!*
The new 12 Spoke Spindle mount wheel is perfect for your traditional style hot rod,T-bucket or Drag Car.
Available only as a spindle mount Front Runner Size 18x3"
Available in:
Full Polish
As cast
Satin center with polished lip at no extra charge!
Priced Around $900 Per Set of Two